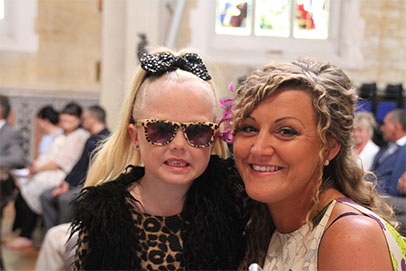 Hi im Heidi, I started working at David Antony as a saturday girl aged 13, I could hardly see over the top of the basins but immediately felt at home here and 25 years later I still love it!
I have always  wanted to be a hairdresser and love making people feel good about themselves.
I worked full time for 15 years but now I have two young girls and due to this do less hours, I enjoy keeping fit and I love running too, and have recently completed the Great South Run in a really good time
I still love being part of the team and still really love my job, I am a massive chatterbox! and I think we have such a lovely homely feel to the salon, all our clients feel like friends popping in  for a chat.
I love doing all types of hair and am known for my spiral perms, which I love doing, and have one myself!