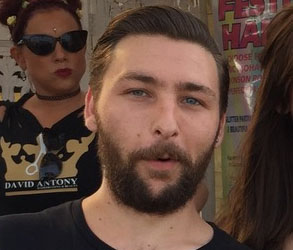 My name is CJ and I have been hairdressing for over eight years, I started off working in a garage but decided it wasn't for me, I got into hairdressing because I liked the idea of being able to change a persons image with a different cut or colour.
I really enjoy working with fashion colours and really vibrant shades and have been doing a lot of pastel colouring at the moment, its so rewarding seeing peoples faces light up when they see the perfect shade.
I also love doing modern mens styling and working with skin fades, my favourite style at the moment is the classic short back and sides with a quiff.
I don't have one particular celebrity that I can say as I think its often the artist behind them that creates their image, so heres to all the unseen stylists out there who create the celebrity persona!