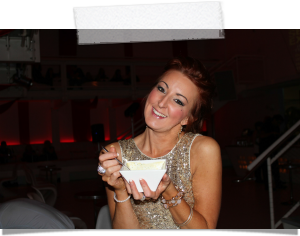 Hi Im Clair and I am the manager at David Antony and as well as running a busy column I also manage the day to day running of the salon along with the training of the team.
I have been hairdressing for 18 years and still really love what I do.
I wanted to become a hairdresser because I was fascinated with hair from a young age and was always really creative with my hair and my friends hair.
I am always wanting to learn new techniques and as the trainer for the youngsters in the salon I have to know all the latest styles and how to do them.
I am qualified as a Redken Certified hair colourist and I really enjoyed the journey to the exam (which is equivalent to a degree in hair colour) even though it was nerve racking on the day!
I am always eager to learn and I am really excited about going to Las Vegas with Redken next year for the Redken symposium.
Favourite Style
My favourite style has got to be the inverted Bob as you can do so much with this classic cut, you can easily change the style structure and shape with a few changes to the cutting technique and this is what makes it such a great style to work with.
Favourite Colouring techniques
This is a tough one as I love colouring, from an all over colour to foils and free hand balayage where you can get really creative! but I suppose I am best known for my fabulous highlighting techniques, I can give a really natural head of highlights using baby lights so your hair looks like you have spent a couple of weeks in the sunshine to a full head of high and low lights to give a real natural sun kissed look.
I love hair up and I am really creative with it and enjoy wedding hair and giving a real individual look to the hair, its so lovely to see the brides face light up when we do a trial run on the hair and I can give them a style as unique as they are.
Celebrity icon has to be Jennifer Anniston, she always looks amazing and her styles always really suit her as do the colours she has on her hair
What do you do in your spare time
I enjoy going to the gym, cycling and walking. This year I climbed Pen Y Fan Snowdonia and really enjoyed that, it was a real challenge! and I got a huge sense of achievement from it.